ROY LICHTENSTEIN DINING TABLE
£

1,250.00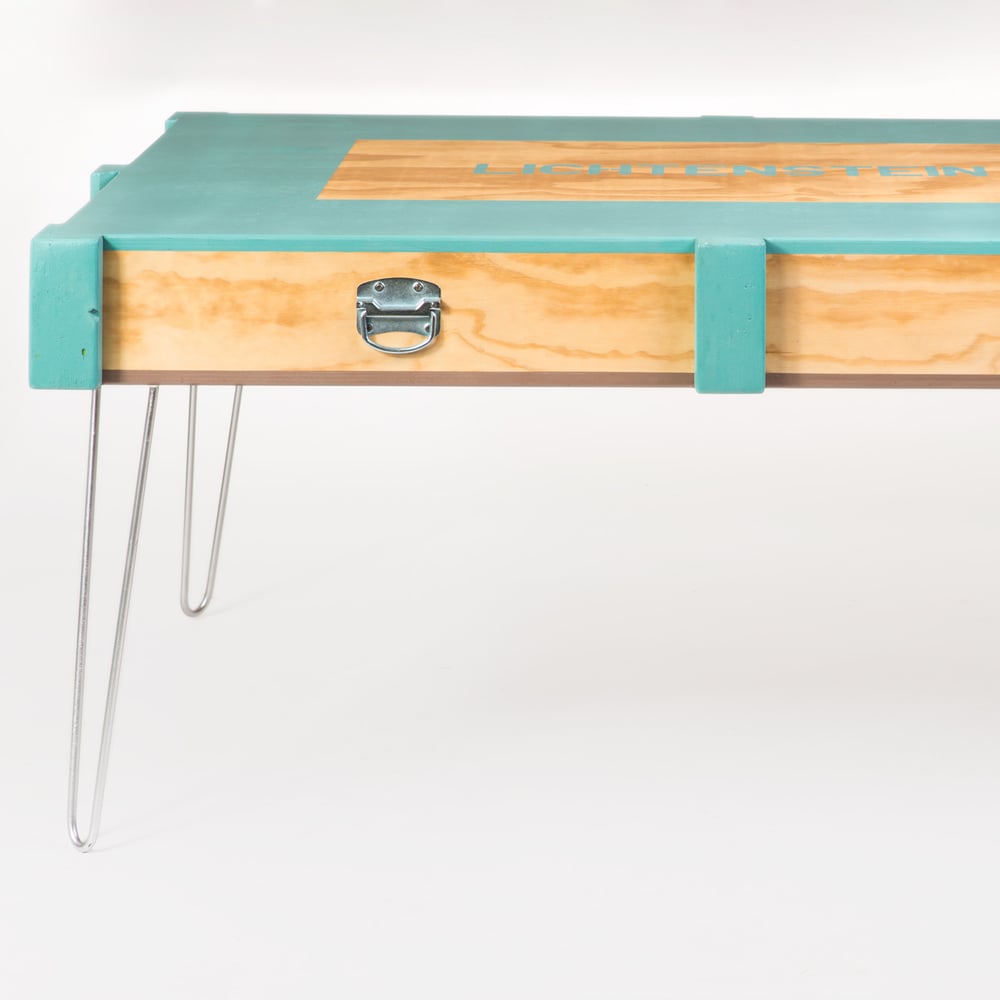 NEW! ROY LICHTENSTEIN dining table is part of CRATEive's new collection ICONS.
This dining table has been made out of an art crate that used to protect an artwork by Roy Lichtenstein, one of the most famous artists of American Pop Art and contemporary art as a whole.
Roy Liechtenstein's style is globaly recognisable and together with Andy Warhol's became practically synonymous with Pop Art. Lichtenstein used the visual language known from comic books and advertisements to document the world around him with some tongue-in-cheek humour. His work defined the basic premise of pop art through parody.
Lichtenstein's fame peaked in the 1960's and to this day he remains to be considered one of the greatest artists of modern era. His works can be admired in the best museums and galleries around the world and are very sought after on the art market achieving astronomical prices at auctions.
CRATEive used the colours often seen in Lichtenstein works to create a piece of furniture that will provide a stylish visual accent for any modern interior.
The table can comfortably sit six people.
Dimensions :
Length 178cm
Width 125cm
Height 79cm
Materials:
Hard mapel wood
Chrome sprayed cast iron legs
Metal handles
Share